Case Study
Global Food Services Company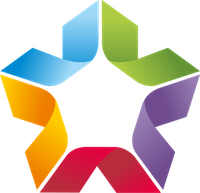 Results – Commercial
Communication overall is clearer, faster, cleaner and more effective.
Proposals are put into simple formats that can be viewed easily by all types with detailed information for thinking types and short summaries for instinctive types. Everyone on the board gets documents in a format suited to their style which means meetings are shorter and decisions are made faster and more accurately.
Results – Cultural
As change is driven through the business, Perfect Teams is a key tool in achieving 'buy-in' and employee engagement in the vision.
Internal relations have improved as every member of staff can apply the techniques learned to all their conversations.
Investment
Their budget was £144 per delegate. With 96 candidates, 8 workshops, team maps, plus the necessary briefing and consultancy, this project came in at just under £12,000 – or £124 per person.
'Perfect Teams has had such an impact. All 96 of our employees have taken the online indicator and participated in one of eight workshops. The mapped results have been integral in us looking at how we function as a team and how we can improve our internal communications to become better at what we do.'
Ian G. – MD – Global Food Services Division