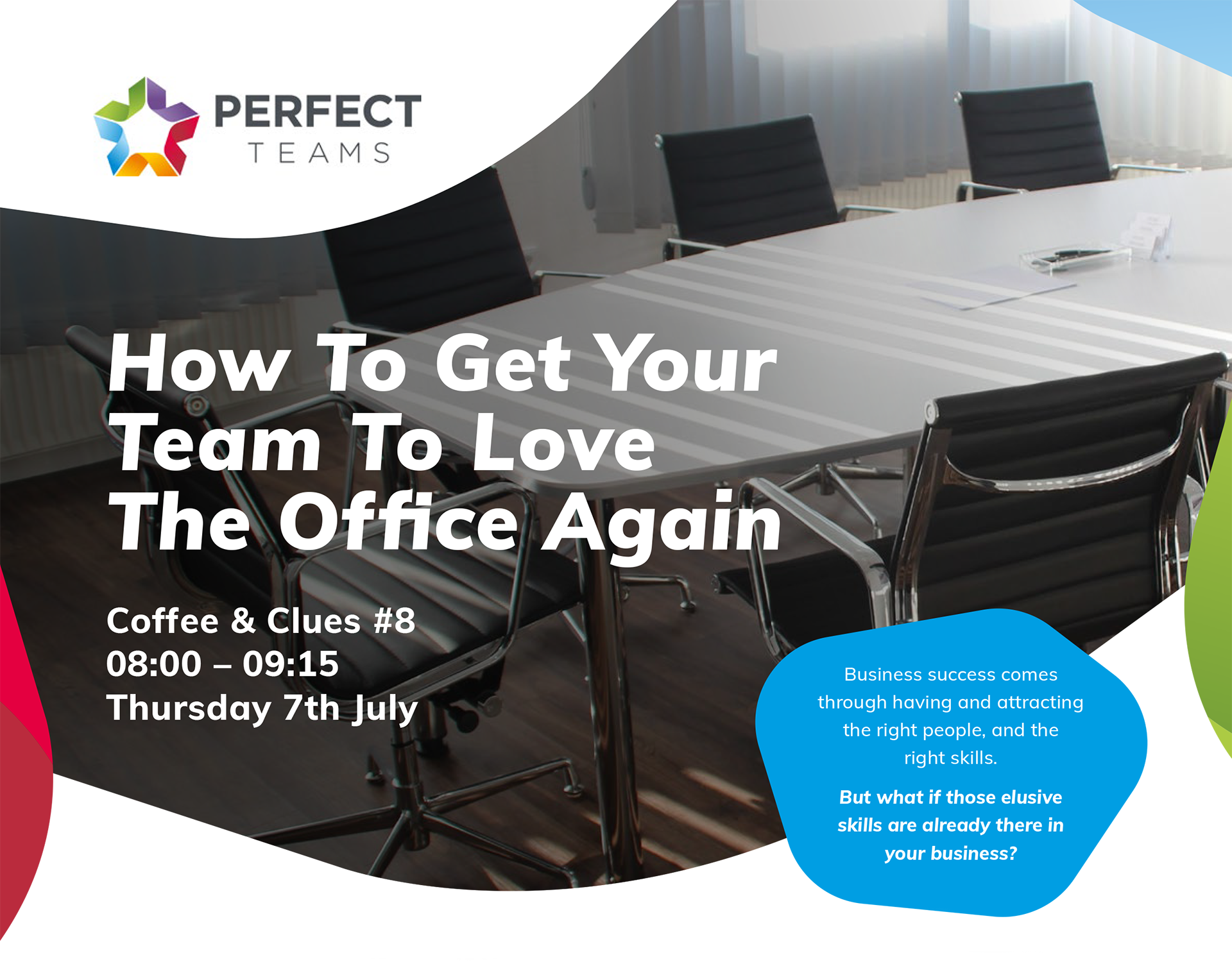 AFTER A FULL YEAR ON THE BENCH – IS YOUR TEAM MATCH READY? FIT FOR PURPOSE? READY TO TAKE THAT NEXT STEP?
Maybe different team members are in the office on different days, so there is a lack of consistency?
Has this started to impact how your team operates?
One of the main questions we are being asked by business leaders is how to get their people to come back to the office.
More than 2 years since the first lock down in 2020, hybrid or remote working has become the norm, but for many businesses, this has impacted productivity and internal communication.
In some cases, it has even caused inter-personal conflicts.
IF YOU CAN IDENTIFY WITH THIS CHALLENGE, YOU SHOULD BOOK INTO OUR NEXT WORKSHOP
When you leave our next workshop, you will:
Understand how to get your team to love the office again, and
Have identified a quick opportunity to achieve an additional 10-20% of revenue
THE WORKSHOP
During this workshop Neil Tuson, Founder of Perfect Teams, will help:
Identify the characters within your team, and
How to motivate them to return to the office
Uncover the hidden talents in your business, and…
Discover the characters you need
CLICK OR SCAN HERE TO CLAIM YOUR COMPLEMENTARY TICKET
Sign up today to receive your complementary ticket, and please share this invite with a business colleague so they can join you. See you over coffee!